To finish off the 3-part series on Proactive Classroom Management, we turn to Respect.
If you missed Part 1- Preparation on Band Director's Talk Shop, or Part 2- Offense in my last blog post check them out!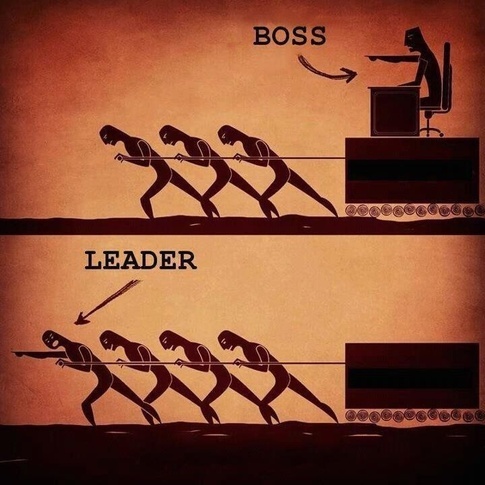 Students (especially middle school ones) don't just behave because they're supposed to. They don't just work hard because it's expected of them. They are at an age when they are learning who they are and what their place in the world is. They are looking for role models both peer and adult. A music teacher can be a powerful influence in their lives because we can connect and allow them to be vulnerable and honest through music. However, cultivating that connection doesn't come easily or naturally to everyone.
The interactions you have with your students both on and off the podium have an impact on their rehearsal behavior. It really has a lot to do with your philosophy of your role as their teacher.
Are you the boss of your students or are you leading them towards knowledge?
Asking yourself this question can make all the difference.
Rapport- On the Podium vs. Off the Podium.
- I am pretty much two different people. On the podium I am "Mrs. Bock", I can be quirky but mostly I am all business and the kids know this. Off the podium I am "Mama Bock", I have a more casual rapport. I joke, act silly, and sincerely care about my students' lives. Having this delineation has helped me connect with my students but be able to focus on music making when it's time.
Relevance- Learn about their interests and use it in your teaching.
- I don't care about PokemonGo, or bottle flipping, or Spongebob episodes, or whatever ridiculous Vine video they're all quoting, but they do. So I at least pretend to and I bring it into our classroom and conversations whenever possible, because it matters to them.
Presence- The energy you give off, the confidence you exude and your body language say a lot to your students! Everything from how you dress to how you stand affects how and what they do.
- Teaching is acting. Even when you don't feel confident you need to look it. Middle school kids can smell fear and will tear you apart when they sense it. You need to act in control. The energy you give off effects your students and they respond to it. If they're out of control calm your speaking and mind down, it will reflect in their behavior. You must look the part too! My students have mentioned to me that they respond differently to teachers who dress more professionally, even certain colors make a difference. Apparently I seem more angry when I wear red. Who knew?
Require- Require their attention and focus in order for you to teach.
- I said it in Part 2- you work too hard and get paid too little to talk over them and have them ignore you. Stop and wait for every student to give you their attention before you do anything. It is worth the time you think you're wasting. If you don't believe you deserve their respect in this way how are they supposed to?
Passion- Show them how much you love what you do!
- Some people are afraid to get emotional and honest with their students. I disagree. Share with them how much you love music, be vulnerable about it. They will give that back to you and be grateful for it.
Pride- Take pride in what you do and take pride in what
they
do, and they will too!
- I have a saying "Good enough, is never good enough." Good enough is a phrase for someone who has given up and doesn't care to meet their potential, in my opinion. Have enough pride in yourself, your students, the music, and in your program to want to strive for the best. They'll want it then too!
Obey- Your
own
rules. And when you don't, explain why you don't have to!
- Because I said so is really hard to pull over on middle school kids.
Relax- Sometimes. Life happens, they're kids.
- Let them get excited sometimes. Someone says something funny, a bug flies into the room, it's Valentine's Day on a Friday...there are just some times where it's okay to let go of control. Relax and enjoy your time with them. When was the last time you and your students had a good belly laugh together? However, be able to reign them back in when it's time. The nose breath works without a doubt.
Real- Be authentic. Don't put on a teacher act- be YOU as a teacher.
- Let them know that you're human too! Sometimes you're stressed out, your tired, you goofed up on something. Tell them, it's okay. The teacher act can only go so far. You're not acting a teacher character, you're being you as a teacher and sometimes you as a teacher snapped at the kids because of something that happened last hour. Own up to your mistakes and let them in just a little, they care, really.
Be honest with them as much as possible.
- They learn nothing when you sugar coat things. If they sound bad, tell them. Trust me, they hear it too. They respect you being real, plus then they know that's not going to fly. When they sound good though, you better make sure you celebrate that too.
Reliable- Do what you say you will do. Be someone they can count on.
- Be true to your word. I can be forgetful, so the kids have permission to keep bugging me until I do whatever it is I promised them. They also love when they get to write me post-it notes on my desk to remember something too. Seriously, I have a kid who reminded me every day at lunch for two years to take my vitamins. Now when I see him my immediate conditioned response it to report to him whether or not I took them that day. It means the world to him that he helped me remember something.
React Calmly- When you're frustrated, breathe before responding.
- It's going to happen, you're going to snap. You're going to lose it over behavior or a wrong note or something. It can happen once, it can happen twice but don't let it happen three times. Then you're the director who called wolf. Save"those moments" for far and few between and apologize if they happen.
Praise- When it's deserved but keep it real and specific.
- Good Job! Nice work on your articulation that time! Those are two very different responses. One of them will get the students to keep doing whatever it was that they did well. Let them know what they're doing well, not just that it was good.
Ownership- It's not your program, it's our program.
-Directors come and go, programs are forever (we hope) and they are made up of the young people who choose to be a part of them. Those generations of young people who want to make music should have a say in some aspects of what happens in their program. In some cases, they may outlast you there. You have just been charged as the keeper of the band. Your philosophy on this is really everything.
Options- Give them a say in what you do sometimes, they're smart too.
- Maybe they can help choose some music, or even what piece to rehearse next. Give them a say! They'll feel more invested in what they're doing.
Opinions- Listen to their opinions and ask their advice, they want to feel valued.
-Kids are smarter than we sometimes give them credit for and they have good ideas! Listen to them. Many of them you'll thank them for but immediately dismiss but some of them might be really wonderful. One day they're going to be calling the shots in something in their lives, let them help you do that now.
Reality- Be understanding of their reality and cut them some slack sometimes.
-You never know what's going on in their lives. Maybe that attitude you got had nothing to do with you. Maybe they didn't eat that morning. Maybe they were up all night caring for their siblings because mom was at work. Maybe they just fought with their best friend. Stop, think, and be considerate of them and their lives. I know what we do is everything to us but to the rest of the world let's be honest, it's just band.
Polite- Manners go a long way. Enforce the use of them from them and you.
- This comes from you and from them. Say please and thank you. Make sure they said it to all parent volunteers, staff members, bus drivers, each other. If you create this culture of respect it will carry through to rehearsals.
Positive- Stay positive and SMILE!
- Yes, even before Christmas. It will be okay, I promise. No one wants to be the mean director all the time. Enjoy your students for the short time you have them and they will enjoy the time they have with you too.